It's Monday once again and Leon has this Monday separation anxiety since I went back to work from the 2-week long Christmas break. I just can't help seeing him helpless, crying and begging me to just stay at home. Instead I brought him to office today.
With him around would just mean conquering my office computer as well. Here's some photos of Leon enjoying and

excited

about the game he is playing on line. (yeah! my son is a victim of technology at the age of 3 lol!)

my entry to: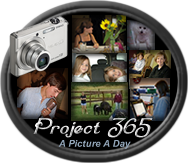 I am participating in the 2011
Mommytography 365 Project
! For this year long project I will be posting an image a day, to get me out shooting, using my camera and learning new things with it daily. Anyone interested in photography can join, no need to be a Mommytographer. We have teens to adults, male and female, as well as people from all over the world. Come join the fun!