Too proud to be an alumni of the Royal and the Pontifical University of Sto. Tomas.
We've visited UST once in a while but for this Quadricentennial event,
I was too delighted to have seen my alma mater so old yet so new.
All landmarks where refurbished for the anniversary.


The Main Building were I finished my college degree
looked so elegant and regal.
With all the statues of saints, philosophers and scientists
cleaned from dusts and dirt that accumulated through the years.

They've decorated it with lights for the occasion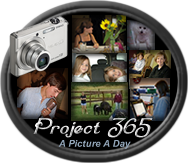 =================


I am participating in the 2011 Mommytography 365 Project! For this year long project I will be posting an image a day, to get me out shooting, using my camera and learning new things with it daily. Anyone interested in photography can join, no need to be a Mommytographer. We have teens to adults, male and female, as well as people from all over the world. Come join the fun!