You'll see this on one side of my office desk.
A water plant
A flower message clip
and a Lady bug paper clip
An effort to put life in an inanimate environment

...ooops, forgot about the Budda,
I found it in one of the boxes when we transferred
to our new office 4 years ago.
Since then it's been sitting peacefully on my desk.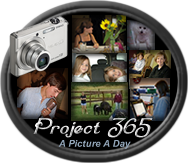 ====================

I am participating in the 2011 Mommytography 365 Project! For this year long project I will be posting an image a day, to get me out shooting, using my camera and learning new things with it daily. Anyone interested in photography can join, no need to be a Mommytographer. We have teens to adults, male and female, as well as people from all over the world. Come join the fun!