After a serious conversation with Leon, we've finally succeeded in convincing him to give away some of his old toys, those that aren't of his use anymore. We've explained to him that there's plenty of street children waiting for toys, even old ones since they are not capable of buying for themselves. Same with his old clothes.

After segregating his toys, allowing him to choose which ones to give away and which ones are to stay, here's the picture of his crate with toys to stay.

Oops, Maia's Bu doll is in Leon's toy crate.
my share to: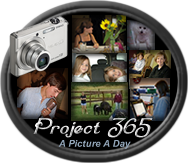 I am participating in the 2011 Mommytography 365 Project! For this year long project I will be posting an image a day, to get me out shooting, using my camera and learning new things with it daily. Anyone interested in photography can join, no need to be a Mommytographer. We have teens to adults, male and female, as well as people from all over the world. Come join the fun!